Like some of our favorite white Burgundies, Capovolto is generous in body and flavor—citrus, stone fruit, almond—without sacrificing its chiseled structure and spine of acidity.
Enjoy it as an aperitivo as you cook or alongside a classic regional dish such as petrale sole with capers, lemon, and parsley.
—Tom Wolf
More from this Producer or Region
/
About The Producer
La Marca di San Michele
La Marca di San Michele in Cupramontana is run by the sibling team of Alessandro Bonci, Beatrice Bonci, and Daniela Quaresima. They are light years ahead of most of their neighbors in growing their six hectares of Verdicchio vines entirely organically, vinifying with minimal sulfur, and bottling unfiltered. Cupramontana is the birthplace of Verdicchio production in Le Marche–the region's first vineyards were registered in 1471. La Marca refers to a "border district." All of these territories were united to form the region of "Le Marche," the only Italian region that takes the plural. The dynamic young leadership of La Marca is producing wines that will inspire your senses and transport you to this breathtaking land.
About The Region
Le Marche
Le Marche's reputation as a producer of fine wine is relatively recent, as the region is very much off the beaten path for tourists and tasters alike. And yet, early Etrsucan and Roman civilizations grew grapes here, a tradition that persists and continues to gain momentum in this undulating land where the Apennines descend to the Adriatic.

In between the warm coastline and the cool, rugged mountainous border with Umbria lies a landscape of calcareous rolling hills that provide ideal conditions for viticulture. The zingy, green-tinged, citrus- and pine-scented Verdicchio is king here, producing delightfully crisp whites that perfectly complement the fresh fish and seafood stews of the Adriatic, in addition to the pork-based dishes that are staples inland. Around the towns of Jesi and Matelica, the grape takes on an additional dimension and is even capable of significant aging under the right conditions.

While our involvement in the region is recent, the two producers we represent demonstrate that Le Marche is capable of producing whites of serious interest, which often come at great value.
More from Le Marche or Italy
Kermit once said...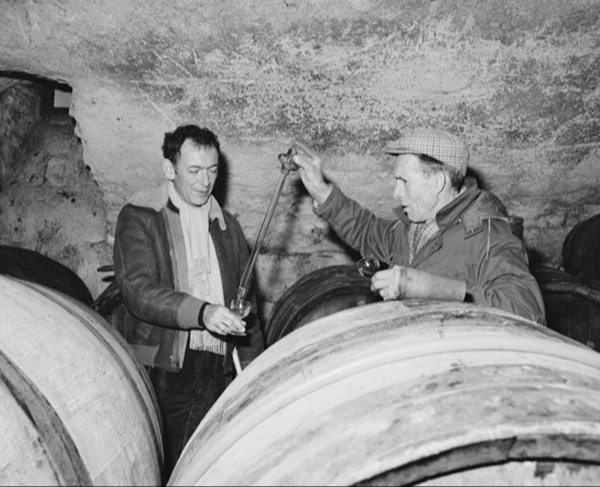 Kermit once said...
When buying red Burgundy, I think we should remember:

1. Big wines do not age better than light wine.
2. A so-called great vintage at the outset does not guarantee a great vintage for the duration.
3. A so-called off vintage at the outset does not mean the wines do not have a brilliant future ahead of them.
4. Red Burgundy should not taste like Guigal Côte-Rôtie, even if most wine writers wish it would.
5. Don't follow leaders; watch yer parking meters.
Inspiring Thirst, page 174